Information for Property Managers
Trusted by property managers in Greater Victoria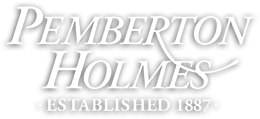 Our platform is securely mounted without the use of drilling or additional hardware into the elevator cab. If property managers decide to have the platform removed, our team is able to remove the board without any damage to the wall of the elevator.
Units are serviced once a month. This includes cleaning, changing the glass if scratched or damaged, or if the unit is vandalized. This service is provided at no additional charge to the property managers. If any damage occurs between servicing our team is on call to fix any problem, big or small.
For commercial locations, the center section of our commercial units are reserved to display the directory of the building. As we service our units monthly, updates and changes to the directory can be done at no additional charge.
For residential locations, designated ad space is reserved for the property management company for management announcements to their tenants and can be updated monthly or seasonally.
Our insurance indemnifies the owners of buildings for both damages to the elevator or injury to person(s) when our units are installed in their elevators.
Our company has been in operation since 1984 and has a strong business history with all of our property managers in Victoria and has had no claim made as a result of our elevator display boards.
Ready to elevate your brand?